A Friendly Locksmith in Panama City, FL
A Friendly Locksmith has been Panama City, FL's go-to source for any and all lock and key needs for more than a decade. We're committed to providing fast, friendly and high-quality service and will travel up to 60 miles to help our customers.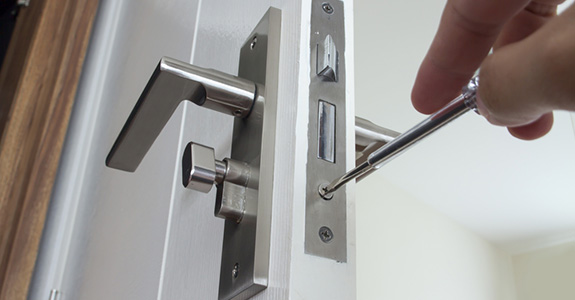 If you've ever been locked out of your car, you know the value of a speedy, efficient lockout help in Panama City, FL. For customers within 60 miles, A Friendly Locksmith provides first-rate help in Panama City, Callaway, Pretty Bayou, Parker, and Springfield, FL and beyond, offering fast response, good results and friendly service to make the best out of any lockout situation. Since 2005, our team of experienced and highly skilled residential and commercial locksmiths has been providing auto lockout services, re-keying service, new key fabrication, and much more as a trusted locksmith, and we look forward to continuing to do so for years to come.
We're capable of handling a wide variety of key concerns, and are always ready to provide re-key work for new residents or after a break-in. A Friendly Locksmith is proud to be a full-service commercial and residential locksmith in Panama City, FL, and we'll always go the extra mile to ensure our customers are pleased with our work. Here are several great reasons to contact us as your locksmith in Panama City, FL:
We are a full-service residential and commercial locksmith, offering a wide range of lock and key services.
We've been a locally owned and operated small business in Panama City, FL since 2005.
Our team has nearly 20 years of experience in the industry.
We'll travel up to 60 miles to provide service.
Our rates are competitive, and our workmanship is second to none.
---
Areas Served
Our commercial and residential locksmiths serve those in need in:
Panama City, FL
Ponce de Leon, FL
Marianna, FL
Mexico Beach, FL
Youngstown, FL
Southport, FL
Panama City Beach, FL
Niceville, FL
Lynn Haven, FL
Callaway, FL
Port Saint Joe, FL
Fountain, FL